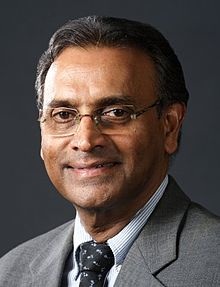 By Siva Sivapragasam
Jayantha Dhanapala,a veterandiplomat and former U.N. Under-Secretary General for Disarmament Affairs has been appointed as the senior advisor to President Maitripala Sirisena on foreign relations
Dhanapala is a former United Nations Under-Secretary-General for Disarmament Affairs (1998-2003) and a former Ambassador of Sri Lanka to the USA (1995-1997) and to the UN Office in Geneva (1984-1987). He was Director of the UN Institute for Disarmament Research (UNIDIR) from 1987-1992.
As a Sri Lankan diplomat, Dhanapala served in London, Beijing, Washington D.C., New Delhi and Geneva and represented Sri Lanka at many international conferences, chairing several of them.
He is currently the President of the Pugwash Conferences on Science and World Affairs; a member of the Governing Board of the Stockholm International Peace Research Institute (SIPRI) and several other advisory boards of international bodies.
Dhanapala recently received the 2014 International Achievement Award for Nuclear Disarmament sponsored by Inter Press Service (IPS) news agency.