by Harrish Thirukumaran
"I love SAAAC! I love SAAAC! I love SAAAC!" This was one of the affectionate chants that adorned the 6th annual Radiant Night Dinner & Dance Gala fundraiser, organized by the South Asian Autism Awareness Centre (SAAAC). Attended by over 1,000 people, SAAAC reinforced attention around the significance of Autism Spectrum Disorder (ASD) and other autism-related disorders within South Asian communities in the Greater Toronto Area, Canada and abroad. Throughout the night, the event successfully garnered a significant amount of donations, dedicated to diverse SAAAC programs supporting families affected by ASD.

A majority of its services aim to develop the overall potential of autistic youth and adults to become contributors to their Canadian communities in their own right. Among these meaningful programs include ones pertained to building students own musical and dance skills and speech and language abilities. The progress of the former was exemplified by the touching and impressive dance performance from a few students of SAAAC at the gala. Along with regular members of the GTA South Asian community, there was a sizable turnout of community, business, healthcare, and political leaders to showcase their specific appreciation of SAAAC's charitable work.
Accordingly, one particularly recognizable political figure in attendance was Patrick Brown, Member of Parliament for Barrie. Currently, however, he is also better known as a leadership contender in the Ontario Progressive Conservative leadership contest, taking place in May 2015. As such, another feature of the event was a speech to the attendees, praising the influence SAAAC has exerted on South Asian and Tamil families.
He acknowledged that SAAAC has been "incredibly commendable" in its proactive assistance towards families struggling with the complexities with different types of autism. Additionally, Mr. Brown proudly stated that the Canadian government itself had contributed $267,000 to the non-profit organization. Mr. Brown concluded by asserting the event's strong impact on SAAAC's autism goals speaks volumes of the Tamil community, based on their unique involvement in it, and wider perceived obligation to Canadian society.
Next, the annual event fully set itself apart from its previous editions, as it was the first ever to present its Excellence in Research Award. The gesture is seen as an honourable title of certain members of the medical community, who contribute to the advancement of autism research. Dr. Stephen Scherer, a leading medical scientist from the Centre of Applied Genomics at the Hospital for Sick Children in Toronto, became the first known recipient of the generous award.
"I travel around the world, meeting families and performing research on autism, and getting an award like this from the South Asian community means quite a bit to me," said Dr. Scherer, expressing his gratitude for the award from his roles, not just in Canada, but globally. In terms of his profession, he began his research approximately 20 years ago, where he and fellow physician colleagues started a medical program at the Hospital for Sick Children. Its aim was, and has been to study the core genetic indicators related to autism, in order to understand and explain to families how autism originally forms in their particular circumstances.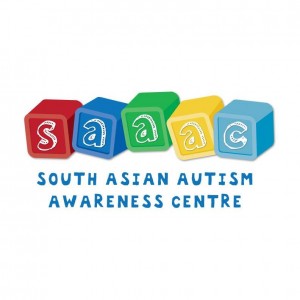 10 years was the extent of time required for the program to become thoroughly operational in its purpose, by including more scientists from abroad to assist in its work. As a result of the program, Dr. Scherer went onto explain that genetic factors are actually the primary causes in the development of autism, as evidenced by a research paper he co-authored back in 2005. These findings help in identifying the symptoms at an early age, and have been integral in establishing targets for new medicines to lessen the severity of some autistic symptoms. Through this program at the centre at the Hospital for Sick Children, society is closer in defining what autism really consists of, to better inform the decisions of all families dealing with ASD.
Later on in the eventful night, SAAAC founder and executive director, Geetha Moorthy, soon took the stage to further interpret the importance of addressing autism, as done so by the methods of SAAAC. She was pleased on the turnout to the fundraising gala, positioning it as a genuine annual community celebration in the Greater Toronto Area. Statistically, although autism affects 1 in 68 individuals, its effects will also be directly felt throughout a community of people, as asserted by Ms. Moorthy. The delicate nature surrounding autism in South Asian households was represented through anecdotal evidence by Ms. Moorthy as well.
She recalled when she first met the parents of a student, who is now employed in an office, four years ago. In their household they had four children, with their eldest daughter sadly passing away at 16 due to meningitis, and their two youngest children becoming diagnosed with autism. It was learned that their eldest son, whom had no discernible disability, had his marriage proposal rejected because his siblings were autistic. Stories along similar lines serve as an example of the South Asian community's tendency to ignore or blatantly exclude families experiencing the difficulties of autism.
These two autistic children are currently in their early 20s, but due to their disorder, they are unable to attend school or live independently, putting their parents in a worrisome spot. Also, Ms. Moorthy noted that there are many other challenges that are separate from autism. She reiterated that autistic households would likely be earning low income, have a single parent, or many children simultaneously diagnosed with autism.
In that sense, SAAAC is characterized, as a response to those issues, emphasizing that autism should not be dealt with in isolation. By providing help in developing the abilities of their autistic students, it should give families hope in coping with autism. As for SAAAC's organizational goals, not only does it desire to revise the negative perception of autism, but to thereby allow individuals and others to see the uniqueness of their developmental disabilities.
In a small reflection of SAAAC's performance in 2014, one of the low points highlighted was the loss of one of the centre's students at the age of 16. Considered a fun-loving person who brightened up the organization, it was especially disheartening to recollect of for Ms. Moorthy, the staff, and volunteers of SAAAC. Despite this hardship, the attendees were reminded that the student greatly benefitted from a community congregating together to address autism–head on–through a variety of service supports. Moreover, the volunteers have been integral in making SAAAC a realistically effective organization.
Accordingly, SAAAC received 101 volunteers, where they devoted over 10,000 hours of their service. This assistance has ranged from working one-on-one with students, to developing marketing campaigns, to just keeping the centre clean and tidy. In short, 6th annual Radiant Night Gala was a tremendous success, based on the SAAAC contributions obtained, the dance and skit performances, and the various memorable moments for every attendee. It has further demonstrated the South Asian Autism Awareness Centre's commitment to remain proactive in conquering stigmas, defeating ignorance, and embracing differences concerning Autism Spectrum Disorder.