Mr. Kanapathipillai Velumailum's legacy written in stone
By Sanju Pandya, Granddaughter (U.S.A.) 
For nine days he had no food nor water while in and out of consciousness in the hospital.  Nurses, doctors and family members wondered how he was still holding on.  Most of his family had seen him and had stood by his side waiting for the inevitable.  On March 25th 2014, the last two sons who had yet to see him had finally arrived to his room and Mr. Kanapathipillai Velumailum, 95 year old father, grandfather, great grandfather at that moment let go of his last breath and surrendered to his saviour, Lord Krishna.  His soul passed away peacefully leaving his legacy behind.
A man of strong will, Kanapathipillai Velumailum, was not only able to hold on to his last day with determination but he also changed the course of his life.  Born on July 31st 1918 in a village called Vallipuram near Point Pedro, Sri Lanka, he was the only child to Kandiah Kanapathipillai and Parvathy of Vallipuram.  He had lost his father at the tender age of 4 but that did not stop him on the road to success.  His journey as a young child to a widowed mother was difficult, one that was full of obstacles and hardships yet he accomplished a lot more than one can imagine.  This is the story of Mr Kanapathipillai Velumailum, a dear father and grandfather.
At the age of 4, Mr. Velumailum's mother Parvathy used money from their lands and paddy fields to support herself and her son.  He had figured out at a young age that his and his mother's future depended on him.  Velumailum studied hard and in his teens went to a teacher's training school that was about 15 miles away from home.  He was able to stay with someone and attend the training.  Whenever he went to see his mother during the weekends and he ran out of money, he would just walk those 15 miles home.  He had too much self pride to borrow money from his friends.
With Lord Krishna in his mind, he was able to make the impossible possible. To Mr. Velumailum, Lord Krishna was everything to him, his hope and his saviour. With every obstacle he conquered he owed it to his faith and devotion to Lord Krishna. At the age of 17 he finally became a math teacher and worked 5 miles away from home.  In his early years of teaching he walked those 5 miles until he finally bought himself his first bike.  His remarkable strength of mind and hunger to do his best was absolutely amazing and had henceforth shaped his life.
In his early 20s, he got married but also suffered another tragedy of losing his wife during childbirth.  As a single father of a little girl, he was once again at the crossroads of losing a loving family member.  This could have caused a setback in his life but his motivation to move forward never failed.  He remarried few years later to Vallinayaki and had several kids with her.  One thing that was always a negative aspect in his life was his feeling of loneliness of being the only child.  He would always say to his wife that he wants a large family where his kids will have many brothers and sisters so that in time of need his kids will never be alone.  How beautifully he had predicted because today his kids who are all dispersed in different parts of the world will flock to each other in time of need.
Again this was not how his life was going to proceed, a married math teacher and father who rode a bike to work.  No, this was not what Mr. Kanapathipillai Velumailum was destined for.  He embarked on a venture that brings him to popularity, success and wealth.  He was introduced into the business world of insurance through a convincing friend.  Mr. Velumailum was hesitant at first because he needed to know English, how to speak and how to write.  And the companies he would deal with were foreign based.  At that point, being a man in his 30s married with many kids, he could have taken the safe route and just continued his status quo but instead he had embarked upon this new challenge with perseverance.  He started learning English and within a short amount of time he had impressed the insurance world with not only his English speaking skills but his charisma.  His charming personality is another great aspect of him that allowed him to forge many great friendships and business relationships.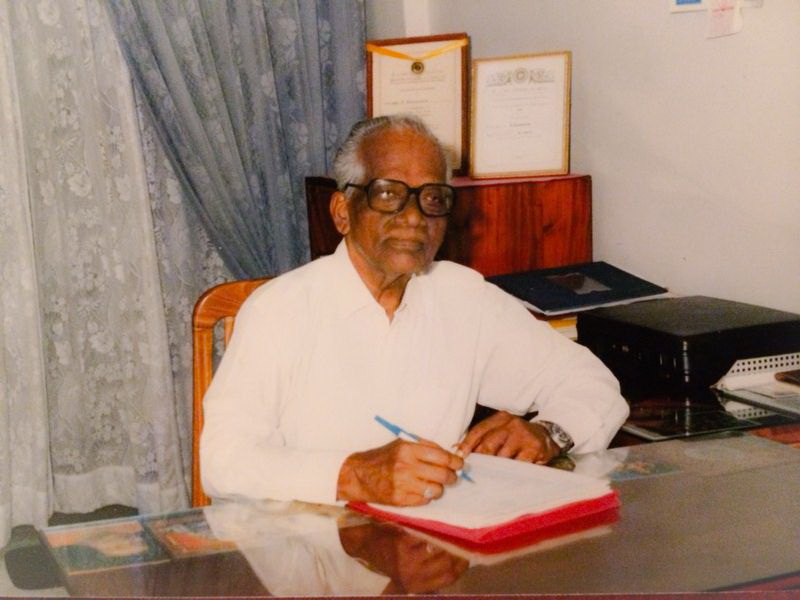 Mr. Velumailum ended up working for Sun Life of Canada, National Mutual of Australia, and Oriental Life Insurance of India. And then finally he joined Insurance Corporation of Sri Lanka, the sole insurance company that was established in 1962 by Sri Lankan Govt after nationalising all other insurance companies. He swarmed to the top, right from the beginning and had eventually over a thousand agents working for him which had ranked him number one organizer for sales island wide in Sri Lanka for several years.  He had also received 5 major awards for highest production from 5 different presidents of Sri Lanka.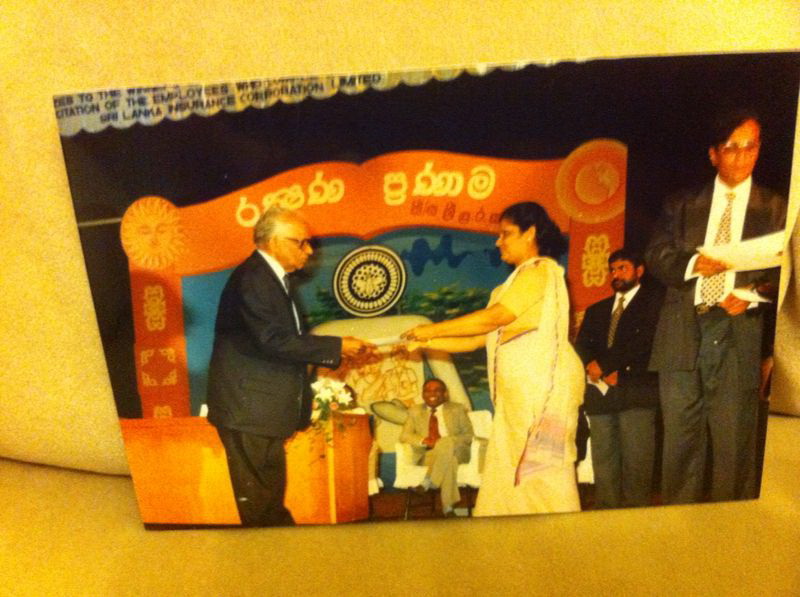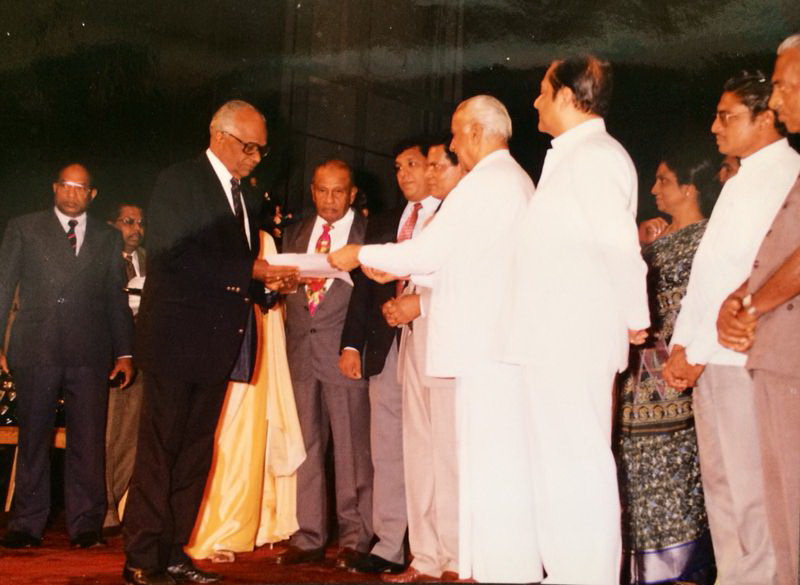 He went on to acquiring lands, houses and business buildings.  Yes, this is the story of that 4 year old who lost his father and walked 17 miles home from school.  He was truly a man who decided his fate and did not let fate decide him.