Prostate cancer patients at Rouge Valley wait less time for diagnosis and treatment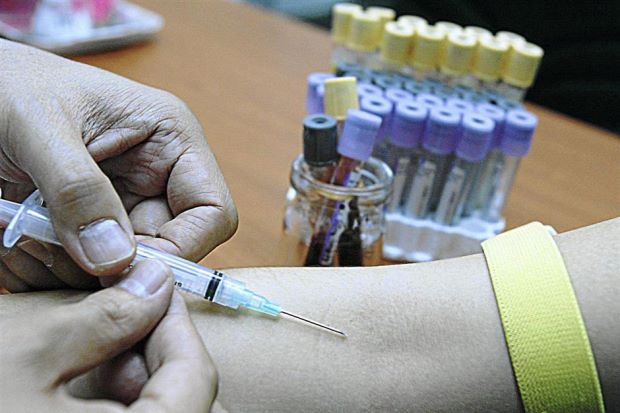 A new clinic at Rouge Valley Health System (RVHS) is helping men get faster diagnosis and treatment for prostate cancer.
"Prostate cancer is insidious because there are usually few symptoms in the early stages," says urologist Dr. Jeffrey Spodek, division head of urology at RVHS. "The prostate is situated deep within the pelvis so it can get bigger before any symptoms become evident. In the absence of symptoms, men assume all is well. Of the 23,600 Ontario men diagnosed with prostate cancer in 2014, about one-quarter (6,000) will die from the disease, largely because it was not diagnosed early enough," he adds.
The prostate diagnostic assessment unit (DAU) opened in November at the Rouge Valley Centenary (RVC) hospital campus. It is a multidisciplinary clinic staffed by urologists, radiation oncologists, medical oncologists, and a nurse navigator. The aim is to shorten the wait times for consultation and time to biopsy, pathology results, and treatment.
Patients who are exhibiting symptoms suggesting prostate cancer can be referred by their family doctor to the clinic. Such symptoms include an elevated prostate-specific antigen (PSA) and/or an abnormal prostate exam. Also of concern would be having risk factors for the disease, such as:
Age – men 50+ are at greater risk;
Ethnicity – men of African and Caribbean descent are at higher risk;
Family history of prostate cancer;
Diet – high fat diets can increase risk;
Weight – men who are overweight are at greater risk.
Quicker consultation and diagnosis at RVC 
A urologist is on-site at the clinic each week, with three urologists treating patients on a rotation schedule. The goal of the clinic is to have a diagnosis back to the patient when he returns to see his urologist, three weeks from his first visit. The clinic has improved various processes, resulting in increased efficiency, to achieve its three-week goal for patients.
This efficiency starts at the booking of the first appointment. A nurse navigator will call the patient and complete a telephone assessment. This helps to establish the relationship between the nurse and the patient and reduces the time the patient needs to be at the initial appointment.
If a diagnostic test (biopsy) is required, it is done onsite at RVC, and can be as early as the next day if the patient has no other medical issues. This is possible because of the partnership with the diagnostic imaging department in the hospital. The patient does not have to go off-site to get diagnosed, which could take weeks.
Following the biopsy, the results will be back to the urologist within seven to 10 days. This ensures adequate time for the doctor to review the results in time for the patient's next clinic appointment. 
Support and education at RVC
The prostate DAU clinic provides a nurse navigator who is there for the patient throughout the process to answer questions and provide education to support the decision-making involved. "So often, as soon as a patient hears that cancer is a possibility, they cannot absorb what is being said afterwards," says Cheryl Owen, manager, oncology clinic, RVHS. After meeting with the doctor, the nurse can discuss the doctor's assessment with the patient, including possible side effects of various treatments and answer any questions they may have.
"The nurse navigator goes hand in hand with patient education," says Helen Hamilton, oncology best practice leader, RVHS. "It is just one way we get information to the patient that he needs, when he needs it."
From diagnosis to treatment options at RVC
If the biopsy is positive for cancer, the patient will have three options provided to him: 1) surgery 2) radiation or 3) active surveillance which includes regular follow-up appointments to check for disease progression and to ensure that treatment is started at an optimum time. If surgery or active surveillance is the decision, his urologist at RVC will provide all aspects of his care.
To ensure that patients can receive radiation treatment close to home, RVHS has partnered with two regional cancer centres: The Durham Region Cancer Centre (through Lakeridge Health in Oshawa) and the Odette Cancer Centre (through Sunnybrook Hospital in Toronto). Radiation oncologists provide assessment at RVC and then treatment is given at the regional centre of their choice.
Any patient demonstrating symptoms related to prostate disease can ask their family physician to refer them to the prostate diagnostic assessment unit at Rouge Valley Centenary hospital campus at 2867 Ellesmere Rd (corner of Neilson Road). The clinic can be reached at 416-284-8131 ext. 5318. Referral forms are available at www.rougevalley.ca/prostate-diagnostic-assessment-unit.
Rouge Valley Health System (RVHS) — The best at what we do.
Rouge Valley Health System is an excellent acute care community hospital with many programs, including 24/7/365 emergency, obstetrics, paediatrics, surgery, mental health and regional cardiac care. Rouge Valley consists of several health sites, including two community hospital campuses: Rouge Valley Centenary in Scarborough; and Rouge Valley Ajax and Pickering in west Durham. Together, a team of physicians, nurses and many other professionals care for a broad spectrum of health conditions. Working in consultation and partnership with community members, other hospitals, health care organizations, the Central East Local Health Integration Network and the Ministry of Health and Long-Term Care, Rouge Valley continues to improve its programs and cater to the needs of the growing communities of Scarborough, Pickering, Ajax, Seaton and Whitby.