Mayor Tory Launches Tamil Fest, Event Expected to Attract Thousands
Launch highlights excitement over the very first Tamil Street Festival outside of Asia taking place this summer in Toronto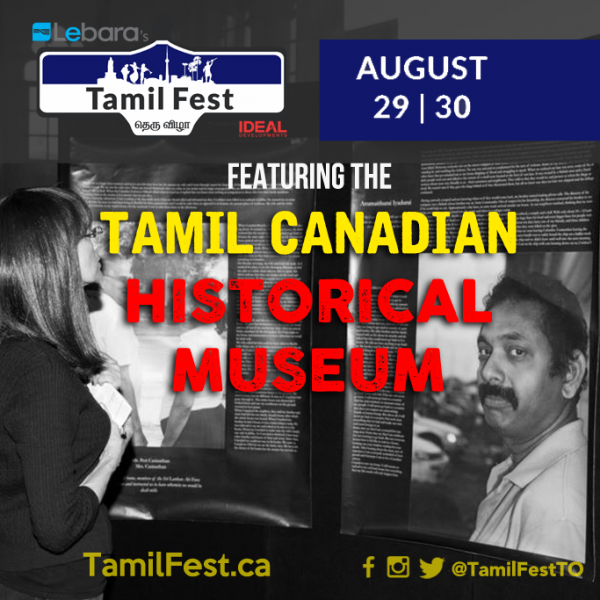 Toronto, ON – June 18, 2015 – The very first Tamil Street Festival outside of Asia was announced with flair at the Markham Convention Centre in Toronto last night. Mayor John Tory was on hand to officially launch the festivities and show his strong support for this two-day event to be hosted by the Canadian Tamil Congress (CTC).

With a thriving Tamil Canadian community that is 300,000 strong in the Toronto region alone, this festival is expected to draw tens of thousands of attendees from across the Greater Toronto Region, Ontario, Quebec and the USA. Premiere Kathleen Wynn sent a video greeting stating that, "through Tamil Fest 2015 we come together to celebrate the rich diversity of Ontario and to recognize the importance of building an inclusive multicultural society."
The festival has ambitious plans to engage Canada's diverse communities and showcase the unique Tamil culture on a large scale. The eventual goal of attracting Tamils from all over Canada and the USA for this weekend festival is part of the festival's long term strategic goal.
This unique platform aspires to showcase and highlight the many individual and collective achievements of the Tamil Canadian community. CTC President Raj Thavaratnasingam stated, " CTC now is poised to take the community and our art, culture and cuisine to another level with the first ever Tamil Street festival outside of Asia."
This two-day festival is a unique platform that will showcase and exhibit traditional and modern Tamil culture, cuisine, arts and entertainment. Some of the highlights of this two-day festival:
· World class international Tamil entertainment
· A showcase of local Toronto Tamil talent through art and culture
· A variety of traditional Tamil cuisine
· A Tamil Canadian historical museum chronicling the Tamil Canadian community from the early 1960's to the present
· Interactive educational youth and children's exhibitions and workshops
· Traditional Tamil street performers
The event was well attended by over 30 media outlets from across the Greater Toronto Area.
In addition to Mayor John Tory and Minister Mitzie Hunter representing Government of Ontario, elected officials MP Rathika Sitsabaiesan, MPP Bas Balkissoon and Councillor Raymond Cho from the constituency where the street festival is scheduled to take place attended the launch extended their support to the festival.
Tamil Fest 2015 promises to be an extravagant display of Tamil culture, tradition and heritage to be held on August 29th and 30th all day on Morningside Avenue between Neilson Road and Finch Avenue. For more information visit: www.tamilfest.ca