By: Siva Sivapragasam
Former Sri Lankan President and SLFP strongman Mahinda Rajapakse is like a street fighter who cannot be easily put down.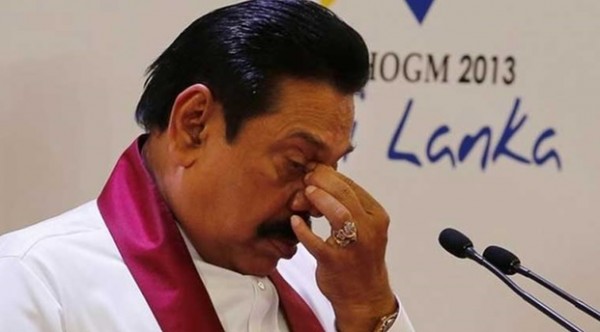 In spite of a Presidential election defeat only a few months ago, a split in the party regarding support for him and the current President against him, he has yet bounced back with a bang on the political center stage as the possible UPFA prime ministerial candidate and election campaign leader for the UPFA.
The Sri Lankan voter is certainly confused with party crossovers and changes in policies which are taking place at lightning speed.
However, it is not going to be a cakewalk for Rajapakse. Allegations of corruption, nepotism and abuse of power hurled against him at the Presidential election are all still fresh in the minds of the people. Also with a split in the party, the incumbent President against him, no state machinery for support and a very minimum vote from the minorities coupled with the war victory cry dwindling, Rajapakse is faced with an almost up-hill task in securing victory at the polls. Former President Chandrika Bandaranaike is also likely to support the United Front for Good Governance which is against Rajapakse.
There is also the indirect role that President Sirisena himself might play during the election campaign. He was elected on a platform that promised clean government and good government. President Sirisena has made a public speeches in which he pledged not to abandon the "silent revolution" that took place at the presidential elections. This will also be in keeping with his promise to the civil society members with whom he met, and to whom he promised favourable action after nominations closed on July 13.
Rajapaksa's image built up as modern day Duttugemunu, the legendary Sinhala King who defeated the Tamil King Elara, for eliminating the Tamil Tigers may not be enough for a comeback. He will have to be seen as an inclusive and more democratic leader. And that may not be easy due to his past performances when he was the President.
A political analyst in Colombo told "Monsoon Journal" that the coming election in the country presents the voter a scenario like "A blindfolded man at a street junction unable to know which way to go."