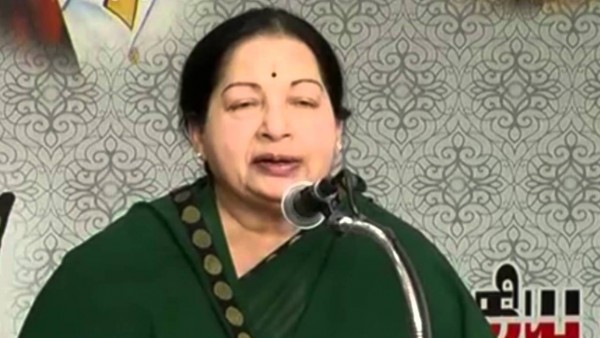 By Siva Sivapragasam
Sixty Eight year old Jayalalitha Jayaram, leader of the AIADMK and her party have been voted once again to rule Tamil Nadu, India's largest state with a population of fifty – million.
Tamil Nadu is the citadel of Tamil culture with it's ancient temples and is famous for it's Kanchipuram silks. The temples in Thanjavur, Madurai and Rameshwaram, the port city on the Southern tip of India, stand majestically supreme as monuments of Hindu culture.
Proving the exit poll results wrong, the ruling AIADMK in Tamil Nadu took an early lead and retained power as counting of votes cast in the elections to 234-member assembly progressed. Most of the opinion and exit polls had predicted the DMK to win the elections.
Jayalalitha Jayaram, who was once the glamour queen of the Tamil cinema world came into politics after the death of her mentor M.G. Ramachandran, who was the popular swashbuckling hero of the Tamil screen world. Jayalalitha is now revered by the people of Tamil Nadu as "Amma" and a reincarnation of the Hindu Goddess Amman or the powerful deity Shakthi. No doubt Jayalalitha's personal charisma and her "Mother" image contributed heavily towards the AIADMK party victory in the elections. In spite of her ailing health and wobbly knees, she went around canvassing votes and castigating DMK leader Muthuvel Karunanithi for promoting family rule.
After her roller-coaster ride of an election win she made a victory speech from her Poes Garden residence amid a steady stream of visitors. She thanked the voters for choosing her party and vowed to work with a new found energy for the welfare of people of Tamil Nadu.
"I am overwhelmed by the resounding victory the people of Tamil Nadu have given us. My party and I are indebted to the people of Tamil Nadu for giving this historic victory," a beaming Ms. Jayalalithaa said even as hundreds of supporters swarmed her house.
The Chief Minister said the win was "truly historic" in the sense that after 1984, this was the first time that a ruling party could win elections and form government again.
Incidentally, AIADMK had managed a similar feat then also, under party founder and Ms. Jayalalithaa's mentor late M.G. Ramachandran.
The 68-year-old actor-turned-politician said she had no interest in her life other than serving people and that her life was "dedicated to them."
"There are no words to adequately express my gratitude to the people. Therefore, I intend to show that by actions after forming government again. We will strive to fulfill all promises made in the manifesto," she said.
Among others, her party had promised prohibition in a phased manner, free 100 units of electricity, subsidy for women to buy scooter/moped and free mobile phones.
Ms. Jayalalithaa, clad in her trademark green saree, said that while 10 parties had opposed her as she had no major tie-up, "I had aligned with the people and believed in God."
"The people did not let me down," she said.
Stating that her life was dedicated to the people, she assured them to serve them "till my last breath."